Back to top
Dance Workshops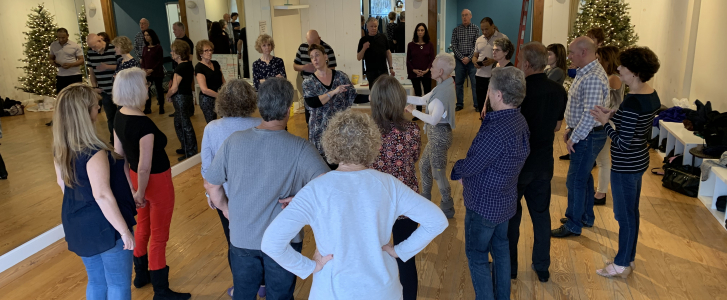 We miss our workshops here our Dance Studio and look forward to hosting them again as soon as it is safe to do so. Check out photos of our most recent workshop by visiting our Faceboon page https://www.facebook.com/media/set/?vanity=LisaSparklesDanceStudio&set=a.10162986999500632
Dance Workshops
Attend the Dance Workshops we host at our Dance Studio regularly each month. All are welcome! So bring friends who want to improve their dancing. Workshops tend to focus on specific dances and/or skills. We do workshops for all different dances, like Foxtrot, Salsa, Tango, Cha Cha. Our dance workshops are a fun time out and a great way to work on your dance technique in a friendly environment with new and old friends.
Register for a dance workshop through the Dance Studio Calendar or the Upcoming Workshops tab on this page.
Know About Our Next Dance Workshop!
Don't want to miss a workshop? We don't blame you! Call us at 516-241-3179 or email us at lisasparklesdance@gmail.com and let us know you want to be notified about our Dance Workshops.
See you on the dance floor!
~ Lisa Sparkles
New Student Introductory Offer!
Our New Student Special makes it easy to see if Lisa Sparkles Ballroom & Latin Dance Studio is the right studio for you.