Back to top
Dance Studio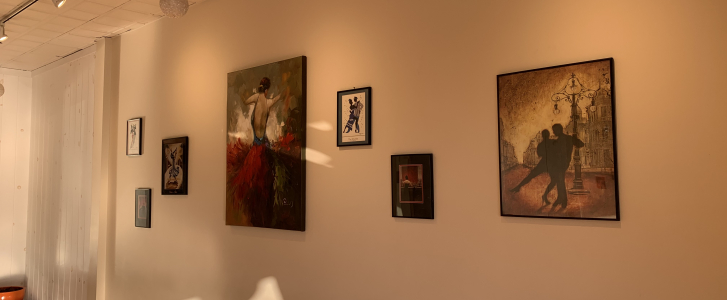 Overview
Lisa Sparkles Ballroom & Latin Dance Studio is moving to our new home in Famringdale beginning in January of 2021. We began in Oyster Bay in 2009, thenc hanged locations to northern Syosset, in 2015, where we enjoed 5 wonderful years. When the pandemic hit we didn't know what would be in store for us. After a long 8 months we made the decision to partner wth longtime friends, and begin our new journey under the roof of Dance Obsession. There is plenty of parking and we are a 5 minutes drive to both Bethpage and Farmingdale train stations. Downtown Farmingdale has great restaurants and wonderful shopping. We loved being in both Oyster Bay and Syosset, but the decision to move was definitely the right one. We are excited to make Farmingdale our new home. We look forward to seeing you on our new dance floor!
We have had an exciting journey over the years and we are proud to announce our partnership with Dance Obsession in Farmingdale. Located less than a mile east of the Nassau County border, on Hempstead Tpke right off route 135. It is easy to acess from anywhere on Long Island. Our students support over the years have made everything we do possible and we look forward to sharing our passion for teaching and our joy of dancing with everyone who comes to our school.
We offer private lessons, group dance classes and wedding dance instruction, as well dance parties and specialty workshops. We like to provide a place where, whatever your goals are, you gain knowledge of dance and confidence in yourself through dancing. We are constantly adding new programs, group dance classes, dance workshops and events to our calendar. So check back often or give us a call so we can get you started!
Why Lisa Sparkles Dance Studio
Dedicated Teachers

Our staff works with you to achieve your goals. We create customized plans that take into account the dances you want to learn and the level you want to get to. We understand everyone has very different ideas as to what makes a good dancer and that peoples goals change over time. Checking in with you on a regular basis is important to us so we can make sure you are happy with your progress and to see if there may be any new dances you might be interested in. The bottom line is, we will help push you towards your goals in a way that works for you.

Award Winning Studio

In 2013 our students helped us win 1st place in the team match 3 of our students took home 'Top Student' awards! In 2014 we won 'Top Studio' and all of our students received 'Top Student' awards in their dance categories. Also the students of Lisa Sparkles Ballroom & Latin Dance Studio help their instructor win 'Top Teacher' in 2013 and 'Top Female Teacher' in 2014.

Individualized Lessons

Everyone has a very different idea of a good dancer and good progress. We keep it all in perspective for you. Looking to loose weight through dancing? Looking to be able to get out of your seat at that next wedding? Looking to gain more confidence in yourself? Always secretly wanted to preform? Looking to bring some spice back to your marriage? Whatever your reasons for wanting to learn to Latin and Ballroom dance we will help you discover your journey for your learning and will customize plans over time to help you reach your goals.

Family

Our clients have been with us since the beginning, we have a dance community where everyone is a friend and knows each other. We celebrate the holidays together and it's that place where everybody knows your name. What better environment to learn in than one that wants to make you the newest member of our dance family!
contact the studio to schedule a lesson
New Student Introductory Offer!
Our New Student Special makes it easy to see if Lisa Sparkles Ballroom & Latin Dance Studio is the right studio for you.