Back to top
Intensive WCS Workshop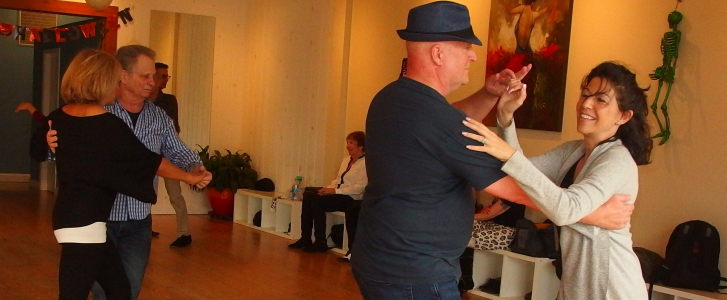 Join, Lynne Gambone, Long Island's WCS Innovator & Specialist for a 3-Hour WCS Workshop
1-2pm: Connection & the "language" of WCS, how to speak and hear your partner
2-2:15pm: Dance practice & break
2:15-3:30: Bustin the "slot myth" and finding the music
3:30-4pm:l Dance practice with Q & A
EXTRA BOOST for LEADERS:
During each practice session, both LYNNE & LISA will dance first 10-15 minutes with all the LEADERS ONLY to Boost Leaders Skill Sets
THIS WILL BE AMAZING & FUN DANCING with AWESOME MUSIC to enjoy! It's back by POPULAR DEMAND! Come be part of the FUN & part of the growing & vibrant WCS LI community!
Come find your WESTIE GROOVE with LYNNE & LISA!!!
Time: 1-4pm
Price: $40 with advanced registration, $50 the day of the event.
New Student Introductory Offer!
Our New Student Special makes it easy to see if Lisa Sparkles Ballroom & Latin Dance Studio is the right studio for you.