Back to top
West Coast Swing Workshop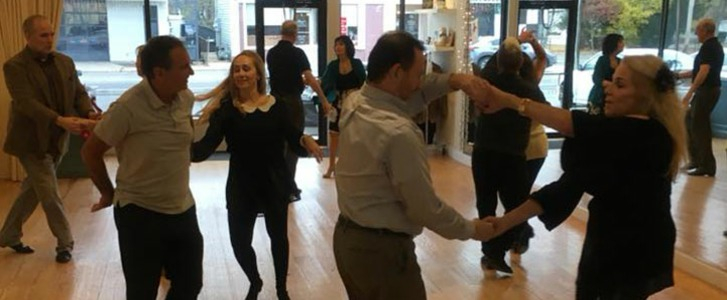 Join Lynne Gambone from Workin the Westie for her first Mini Intensive Workshop! 3 hours of classes, dancing & fun!
1pm- Social Dancers: Adapt & Attract
Move away from patterns & find your "westie" groove
2pm- Dance practice & break
Dance to the beatles, Aretha Franklin, The Doors & Frank Sinatra. Or catch your breath & just sing along!
2:15pm- Elevating your Dance
Improving Connection & partnering/communicating loud & clear, smart decision making, how & when to add playfulness!
3:15pm- West Coast Swing Practice Dancing
Groove to awesome classic & current music.
$40 for all 3 hours if paid in advance
$50 at the door
See you on the dance floor!
~ Lisa Sparkles
New Student Introductory Offer!
Our New Student Special makes it easy to see if Lisa Sparkles Ballroom & Latin Dance Studio is the right studio for you.