Back to top
WCS Pop Up Dance!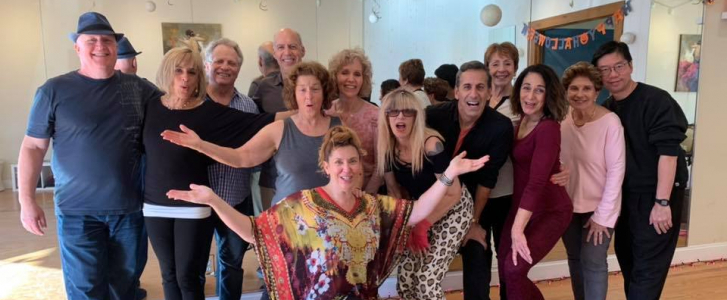 It's our first Tuesday night West Coast Swing Dance! 2 strait hours of West Coast Swing music being played by the fabulous Lynne Gambone. She and Lisa Sparkles will be on hand to answer all your west coast swing questions and for dancing. Wether you are new to west coast or a seasoned dancer, you are sure to have a wonderful and fun night.
Time: 8pm-10pm
Dance only, $12
Want some more of Lynne? Join her for a 45 minute dance lesson beginning at 7:15pm for only $5! This is sure to be a great night.
**please note there is 40 cent convience fee per ticket purchase, thank you in advance for your understanding**
Taking the class for only $5 more? be sure to edit your cart before checking out and add the class from the calendar page. Yor cart updates automatic
New Student Introductory Offer!
Our New Student Special makes it easy to see if Lisa Sparkles Ballroom & Latin Dance Studio is the right studio for you.