Back to top
Trim-A-Tree Dance!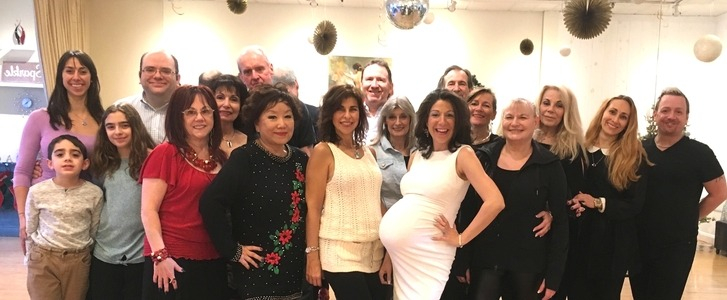 Join us for our annual trim-a-tree dance party! Help us deck the halls while enjoying an evening of dancing to great Ballroom, Latin, Hustle & Swing music. This party is always such a great way to kick off the start of the holiday season. Our instructors are always on hand for both a dance and to answer any questions you might have. We can not wait to dance and celebrate with you!
This year we will be including a light dinner as well as, a 30 minute dance lesson, wine, water, coffee and desserts.
New Student Introductory Offer!
Our New Student Special makes it easy to see if Lisa Sparkles Ballroom & Latin Dance Studio is the right studio for you.