Back to top
Showcase of Our Stars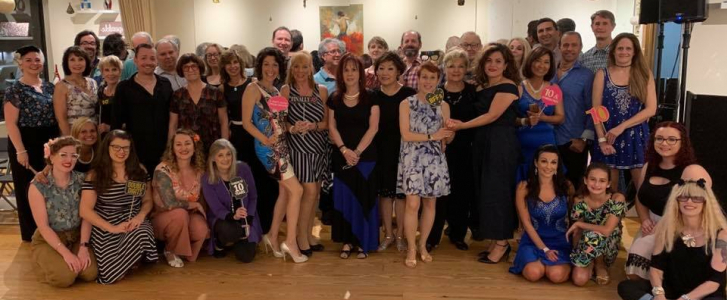 Join us for a magical night with showcases and dancing. This event will be held at the Royal Palm in Farmingdale. Music and entertainment by Long Islands favorite DJ, Louis Del Prete. This event is run in conjuction with Dance Obsession.
The evening will inculde an a cocktail hour, open bar, vegetable crudite, international cheese platter display, choice of five hot buffet dishes, served with vegetables and roasted potatoes, a viennese table with desert bar, tons of general dancing and wonderful performances. We look forward to a wonderful night of great music, wonderful dancing, and fabulous showcases!
Admission: $95pp if paid by October 15th, $105pp after October 15th
Proof of vaccination is required for this event. Thank you for your understanding.
New Student Introductory Offer!
Our New Student Special makes it easy to see if Lisa Sparkles Ballroom & Latin Dance Studio is the right studio for you.