Back to top
Halloween Dance Party!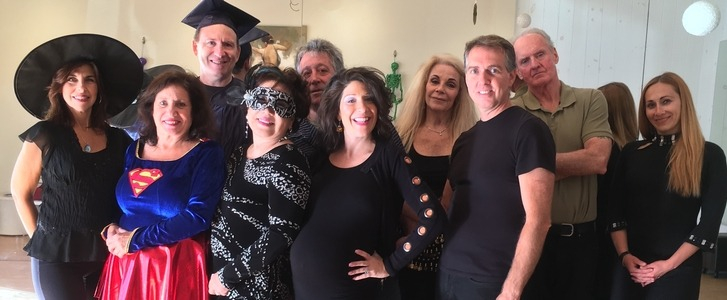 It's our annual Halloween Dance Party, where the best costumes snags a prize. The best Ballroom, Latin, Hustle & Swing music will be played throughout the night and we will have some fun Halloween line dances!
30 minute lesson, snacks, desserts, coffe, wine & water are all included with your admission.
We look forward to seeing you on the dance floor!
Time: 6-9pm
Price: $15 with advanced registration
$20 at the door
*please note there is a 50 cent charge per ticket for online purchases, thank you in advance for you understanding*
New Student Introductory Offer!
Our New Student Special makes it easy to see if Lisa Sparkles Ballroom & Latin Dance Studio is the right studio for you.