Back to top
West Coast Swing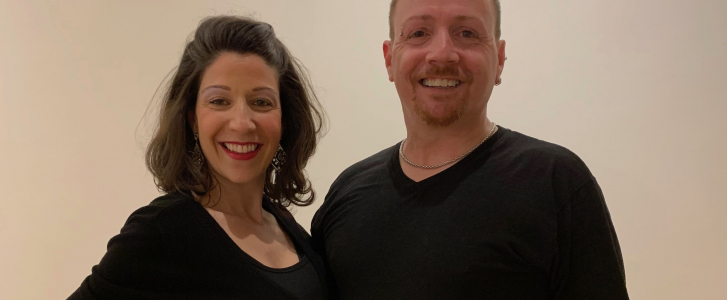 West Coast Swing is one of the most versatile social dances. It can be danced to country music, blues, jazz, modern dance music, and R & B. Crossing so many genres of music and fun to dance to all tempos of music, you will most definitely get to use this dance no matter where you are going. During this class we work on both leaders and followers on how to connect to each other. Leaders learn how to properly suggest the patterns they would like to dance and followers learn how to react and respond quickly to these suggestions. We work on basics, fun advanced patterns and learn how to use the music to make everyone shine on the dance floor. Join Joey & Lisa for this truly one of a kind class.
You can drop into this class and pay as you go or sign up for 4 consecutive sessions and receive a discounted rate.
Price: $20 drop in rate, $70 for a 4 week cycle
New Student Introductory Offer!
Our New Student Special makes it easy to see if Lisa Sparkles Ballroom & Latin Dance Studio is the right studio for you.