Back to top
Viennese Waltz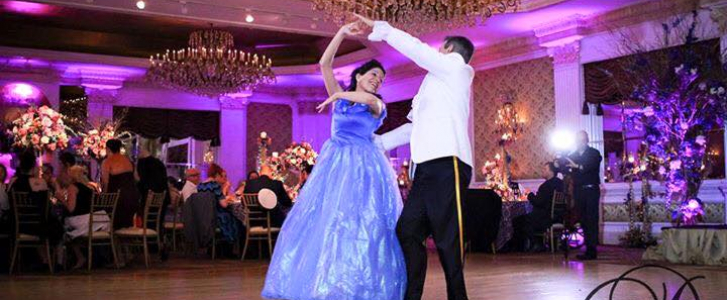 Join us for this wonderful Ballroom class featuring the Viennese Waltz. This elegant and rotational dance is truly beautiful to watch and a fun to dance. Viennese Waltz is a challenging dance and requires a strong working knowledge of Foxtrot or Waltz to join this group. We will be working on proper execution of the basics, strong leading and following, posture, contra body and sway during this month. Not sure if this class is right for you? Contact the studio at 516-241-3179.
Class will run for 4 weeks and is $70pp for the entire session.
New Student Introductory Offer!
Our New Student Special makes it easy to see if Lisa Sparkles Ballroom & Latin Dance Studio is the right studio for you.