Back to top
Special Event w/Lynne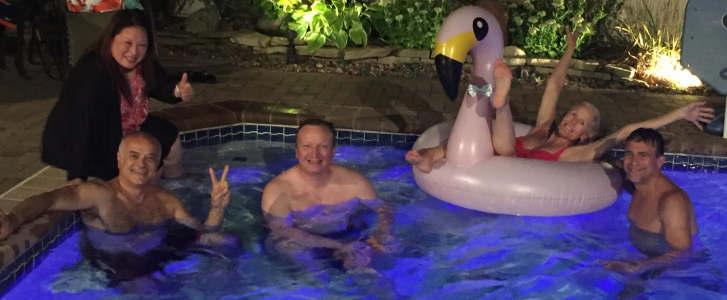 This is a private special event hosted and run by Lynne Gambone!
Poolside Westie... All About West Coast Swing
Socially distanced in Lynne's backyard
She is very excited to hear your Westie thoughts, progress, questions, discoveries and insights, and is thrilled to creat a chance to sociialize in person in a safe and fun envirnment.
There is a 10 dancer in person limit. You must arrive and depart wearing a mask, and must agree to Lynne's rules for safety while present. NO ACTUAL PARTNER DANCING.
Price: $25 pp for IN PERSON $10 PP for ONLINE PRICE
There is a smaill convenience fee to pay with credit card. We offer the option to pay using Venmo @LisaSparklesDance to save the fee. Thank you!
New Student Introductory Offer!
Our New Student Special makes it easy to see if Lisa Sparkles Ballroom & Latin Dance Studio is the right studio for you.