Back to top
Silver Tango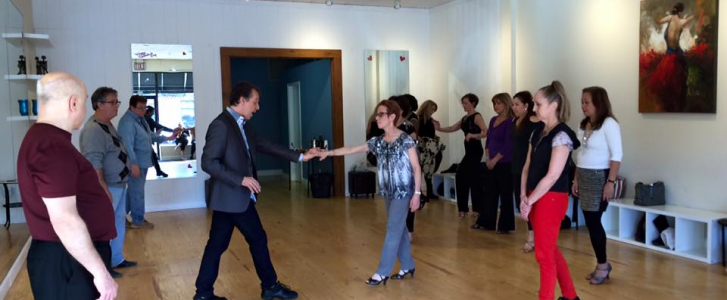 John our very special guest instructor John Mazzei for this wonderful class. We are taking the sensual Tango to the next level by enhancing your leading and following skills and learning some new fun patterns. This is a 4 week progressive class and you must have a good foundation in either Tango, Foxtrot or Waltz to sign up. We recommend signing up for the whole month to get the most out of your learning.
Time: 8:45pm
Price: $70 for all 4 weeks of class or $25 to drop in (only allowed on weeks 1 and 2)
New Student Introductory Offer!
Our New Student Special makes it easy to see if Lisa Sparkles Ballroom & Latin Dance Studio is the right studio for you.