Back to top
Performance Class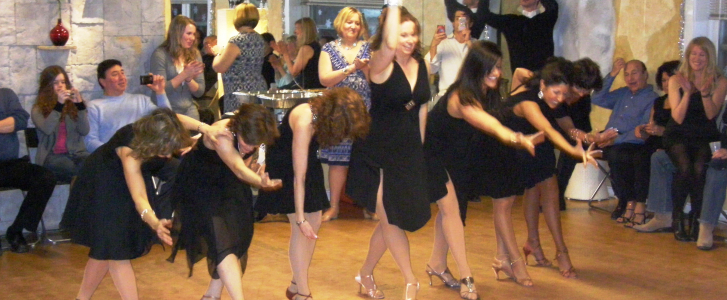 8 week course beginning Tuesday night March 5th!
This 8 week course is everything! Each class is an hour and a half and will introduce both singles & couples to a routine. Class will culminate in a performance at a local dance event! Let yourself shine during this exciting class!
Price includes remaining 7 sessions a dress rehearsal & performance!
Time: 8pm-9pm
Price: ONLY $122.50 (best value)
$20 per class, pay as go payment option
Benefits of a performance class
-Build confidence
-Make new friends
-Increase flexibility
-Creative outlet
-Build endurance
-Strengthen your brain
-It's just fun!
Contact us at lisasparklesdance@gmail.com or 516-241-3179 for more information or purchase directly online with the link below!
New Student Introductory Offer!
Our New Student Special makes it easy to see if Lisa Sparkles Ballroom & Latin Dance Studio is the right studio for you.