Back to top
Int. WCS w/Lynne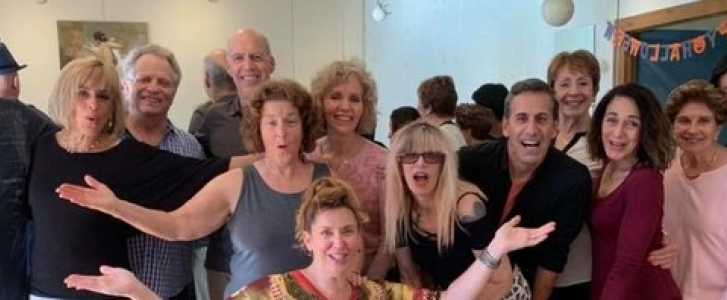 All new to our studio, west coast swing with Lynne! Join Lynne & Lisa Tuesday nights for this super fun and super social dance. As Lynne would say the rules are written in "jello" leaving a lot of room for "mistakes" or as we like to say "improvisation".
This class is geared towards the interemdiate dancers looking to take their dancing to another level. Not just patterns but a ficus on musicality, technique, and strong partner connection will be the focus.
We HIGHLY encourage our more advanced dancers to join us for BOTH classes, as we will use the elements taught in the first class for the interediate class.
Time: 7:45pm
Price: $20pp per class, or $70 for weeks of class per person.
Intersted in taking this class and the intermediate one that follows? Price is only $30 for 90 minutes of clas, or $90 for all 4 weeks of 2 classes!
New Student Introductory Offer!
Our New Student Special makes it easy to see if Lisa Sparkles Ballroom & Latin Dance Studio is the right studio for you.