Back to top
Hustle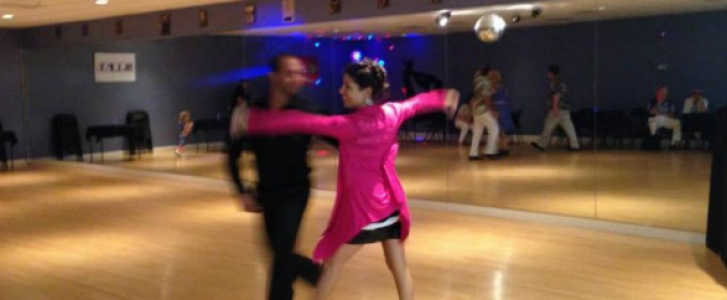 Do the hustle!! This month starts an all new 4 week series of the hustle. This super fun, rotational dance is still as popular today as it was 40 years ago. Step up your game with some fun new patterns, and practice your leading, following, spinning, and timing during this great class. This is an intermediate/advanced level class. You need to have string working knowledge of the basic, cross-body lead, underarm turns and wrap turns to join this class.
Price is $70 pp for all 4 weeks of class
New Student Introductory Offer!
Our New Student Special makes it easy to see if Lisa Sparkles Ballroom & Latin Dance Studio is the right studio for you.