Back to top
Hustle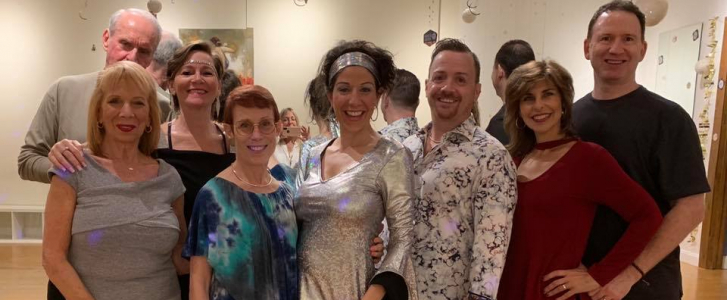 Do the hustle! Lisa Sparkles is back teaching this super fun and very social dance. It is a great dance to impress your friends on the dance floor. This is an intermediate/advanced class, and we focus on dancing better, using arm stying, and hip movement. Leaders will spend time learning how to connect to their parnters and assert a strong lead, and followers will learn how to react and control their spins. Having a strong foundation of the basics of this dance is a must.
Time: 8:15pm
Price: $20 per person, per class, or $70 for 4 consectutive weeks.
New Student Introductory Offer!
Our New Student Special makes it easy to see if Lisa Sparkles Ballroom & Latin Dance Studio is the right studio for you.