Back to top
Cha Cha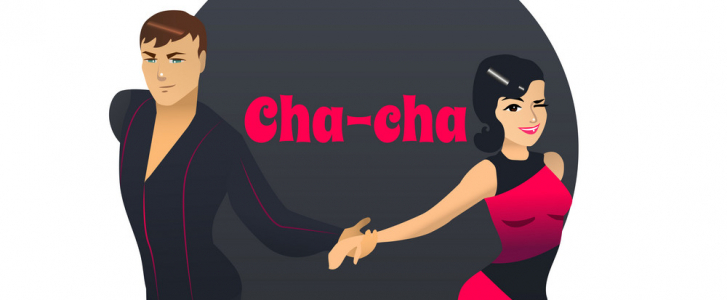 Cha Cha! This fun and exciting dance is the quinessential social dance, and we are taking it to another level. This is an interemdiate/advanced level class, so a strong foundation in this dance or or other forms of latin and rhythim dances is a must to join. We will be working on strong partner connection, latin movement in the whole body, not just the hips, and proper footwork. All of this as well as some fun, new patterns will make this a not to miss class.
Time: 9pm
Price: $70pp for 4 weeks of class, or $20pp per class.
New Student Introductory Offer!
Our New Student Special makes it easy to see if Lisa Sparkles Ballroom & Latin Dance Studio is the right studio for you.