Back to top
Advanced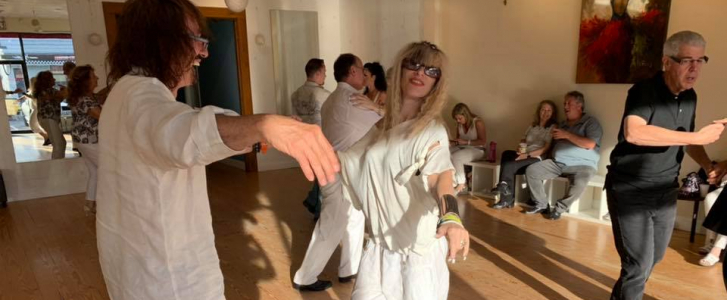 This is a 5 week series! Learn to move and improve during this advaced group class taught by Debbie Aquilino!
The focus in this class will be advanced dance patterns 5-8. Learning proper footwork, body movement, and all the technique you need to execute the patterns the correct way. Foxtrot, Waltz, Tango, Rhumba, Cha-cha, Swing and Salsa are some of the dances that may be covered.
This is an IN PERSON class, masks are optional.
Call or text 516-241-3179 to register. Payment can be made through Venmo @lisasparklesdance or in person first day of class. We look forward to dancing with you.
Price: $20pp per class, $85 pp for 5 weeks of class in person
New Student Introductory Offer!
Our New Student Special makes it easy to see if Lisa Sparkles Ballroom & Latin Dance Studio is the right studio for you.