Back to top
Starter Package Gift Certificate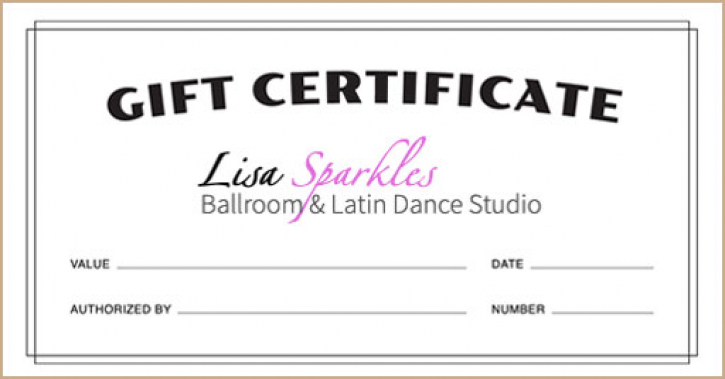 What better gift for that special someone than the gift of dancing. Time spent together during when everyone is living such busy lives is so important. Dance lessons are a great way to connect with the person you love! Purchase here or call for more information.
New Student Introductory Offer!
Our New Student Special makes it easy to see if Lisa Sparkles Ballroom & Latin Dance Studio is the right studio for you.
The Fine Print
*New students only. Promotional value expires 6 months from date of purchase. Paid value never expires.