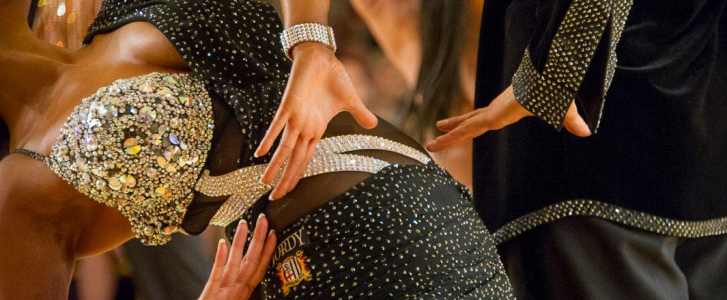 Bolero is a beautiful, sensual dance, that has been around for well over a century. Learn the technique that makes this dance both a little smooth and a little latin.
Class will run for 4 weeks and is $70 per person.
A little more about Bolero:
Bolero is a genre of slow-tempo Latin music and its associated dance. There are Spanish and Cuban forms which are both significant and which have separate origins.
The term is also used for some art music. In all its forms, the bolero has been popular for over a century.
The dance known as Bolero is one of the competition dances in American Rhythm ballroom dance category. The first step is typically taken on the first beat, held during the second beat with two more steps falling on beats three and four (cued as "slow-quick-quick"). In competitive dance the music is in 4/4 time and will range between 96 to 104 bpm. This dance is quite different from the other American Rhythm dances in that it not only requires cuban motion but rises and falls such as found in waltz and contra body movement. Popular music for this dance style need not be Latin in origin. Lists of music used in competitions for American Rhythm Bolero are available. (source: wikipedia)
Repeats every week 8 times.
Jul 10 2017 - 8:00pm